Jiggley Tops International Airplay Chart As New Album Hits Stores!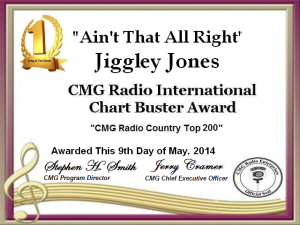 MTS Management Group would like to congratulate Americana singer/songwriter, Jiggley Jones on his Number One CMG Top 200 single, "Ain't That Alright." The song tops the chart for weekending May 9, 2014. It is from Jiggley's self-released 2012 debut EP, No Spring Chicken. "Ain't That Alright" bested Top 10 releases by Bill Rainey, Larry Vannatta and Keith Bradford, among others.This news comes as Jiggley's latest album, …A Mountain, A Struggle, A Tunnel, A Light… (Lamon Records Nashville) hit stores, earlier this week. "It's been a long climb for this single," said Jiggley's manager, Michael Stover of MTS Management Group. "We've watched it climb the CMG international airplay charts for several months now, inching further and further up, each week. Finally, we have the Number One! Congratulations, Mr. Jones…It is certainly well-deserved!"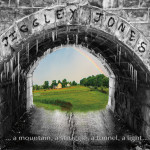 The CMG Radio Network is part of Cramer Multi Media Group. They own and operate 350 network online radio stations, playing the best of indie music of all genres, with an emphasis on their CMG Radio Club Members. They also host syndicated programming throughout the week. For more information, visit http://www.cmgradio.info. Jiggley Jones is the 2013 International Music and Entertainment Association's Songwriter of the Year, and he was nominated for two prestigious 2014 New Music Awards. His debut EP, No Spring Chicken spent more than 6 months on the national roots music charts. He signed with Lamon Records Nashville at the end of 2013. For more information, please visit http://www.jiggleyjones.com.