Jiggley Joins Amy Rose, Josey Milner, James Otto and Meghan Linsey For CMA Fest Event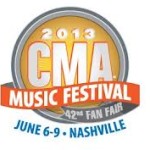 MTS Management Group is proud to announce that their artists, Amy Rose, Josey Milner and Jiggley Jones, have joined the lineup for the EAG Entertainment CMA Fest Showcase. The 3-day FREE event will be held June 7-9 at B.B. King's Blues Club in Nashville. Josey is scheduled to perform at 7pm on Friday, June 7th, followed by Amy at 8pm. Jiggley Jones will perform Saturday, June 8th at 6pm. B.B. King's is located at 152 2nd Ave. North. For more information, visit http://www.eagentertainment.com.
Amy, Josey and Jiggley join a lineup that boasts appearances by James Otto, Meghan Linsey (Steel Magnolia) and a Gretchen Wilson Fan Club Party. Meghan will kick off the event at 3pm on Friday, followed by James Otto at 3:30. A fan meet-and-greet with both artists will follow, at 4pm. Gretchen Wilson's Fan Club Party will be on Sunday, June 9th, at 3:30pm, with only 200 tickets being available at http://www.gretchenwilson.com.
"I couldn't be more excited for Amy, Josey and Jiggley," said Michael Stover of MTS Management Group. "Scott Farrell of EAG Entertainment has put together an outstanding lineup of artists for this event. We're very happy and honored to be a part of, what is sure to be, the best showcase during CMA Fest."
Amy Rose is a Canadian country artist, a 3-time 2013 Independent Country Music Association (ICoMA) award nominee and a 2013 Ontario Country Music Association award nominee. Her latest single, recorded in Nashville, "(Redneck Reunion) Party Like a Redneck" is adding at country radio after Memorial Day. For more information, visit http://www.amyrosemusic.com.
Josey Milner is a teen country artist and 2013 ICoMA award nominee from Kansas City, Missouri. Her debut single, "Not Pretty Enough" received national charting status. Josey is a spokesperson for Angels and Doves, an anti-bullying non-profit organization. She is entering the studio this week to record her follow up single, "Cowgirls." For more information, visit http://www.joseymilner.com.
Jiggley Jones is an Americana/Alt-country singer-songwriter from eastern Pennsylvania. His debut EP, "No Spring Chicken" is receiving worldwide airplay, charting on Roots Music Report and Americana Music Association charts. He is a recent winner of the 2nd annual Graffiti Radio Songwriters Contest. For more information, visit http://www.jiggleyjones.com.