Jiggley Is Featured On Splash Magazine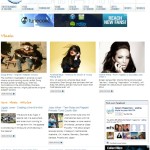 Singer/songwriter, JIGGLEY JONES is being featured on the popular entertainment, lifestyle and culture website, Splash Magazine. The site is highlighting Jiggley's bio with photos and video footage. Go check out the article at http://www.lasplash.com/publish/Music_107/jiggley-jones.php. He appears alongside fellow MTS MANAGEMENT GROUP artists, JOSEY MILNER, AMY ROSE, DOUG BRINEY and XANDER DEMOS.
Splash Magazine has local magazines in the following 21 cities: Amsterdam, Atlanta, Barcelona, Bangkok, Boston, Chicago, Dallas, Denver, Detroit, Hawaii, Las Vegas, London, Los Angeles, Miami, New York, Paris, San Diego, San Francisco, Tokyo, Toronto and Washington D.C. According to Google, their articles are read in 232 countries/territories worldwide. According to Alexa.com, their LA site alone is ranked in the top 50,000 most popular websites in the world of over 1 trillion (as in 1,000,000,000,000) unique URLs on the web* and top 15,000 websites in the U.S.