Jiggley Is Among The Winners Of 2nd Annual Graffiti Radio Songwriting Contest
We would like to congratulate Americana/Alt-country singer-songwriter, Jiggley Jones on being among the winners of the 2nd Annual Graffiti Radio Songwriting Contest. He will perform, along with the other winners, at "World Cafe Live at The Queen," on May 16, 2013. The Queen is located at 500 N. Market Street, Wilmington, Delaware 19801. The show starts at 7pm local time. Admission for the event is $5 at the door.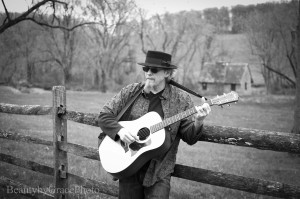 The 2nd Annual Graffiti Radio Songwriting Contest is an online interactive competition. After a month of submissions and voting, the Graffiti listeners chose their top five artists/bands via http://www.graffitiradio.com. The other winners are New Shields, The Gamilions, Orange Tiger and RKVC.
"This is a well-deserved win for Jiggley," said Jones' manager, Michael Stover of MTS Management Group. "It's great that the fans acknowledged his talent, by taking the time every day, to vote for him. We're very proud to represent this new voice of Americana."
Graffiti Radio is an HD radio station based out of Wilmington, DE that specializes in new music in the genres of Dream Pop, Folk Rock, Indie Rock and Alt Rock,and includes artists/bands that are on the rise, as well as the popular bands with music that never gets old. Their goal is to provide our listeners with a snapshot of the evolution of popular music, while offering a venue for new and emerging artists to be heard by the public. They can be streamed online at http://www.graffitiradio.com, at 93.7 HD-2 in Wilmington, DE, on 97.7 HD-2 in Milford, DE, and 103.7 HD-2 in Havre De Grace, MD.